Kaneohe, Hawaii is another great town for Hawaii vacation trips and some attractions really worth it to you.
However, You are not only enjoying the beach vacation and delicious food, sometimes we just need something different, either a spirit treatment and energy back. What sort of tourist attractions can you go for? Let's break down.
In this article, I will share the famous with high rating tourist attractions in Kaneohe, Hawaii.
Byodo-In Temple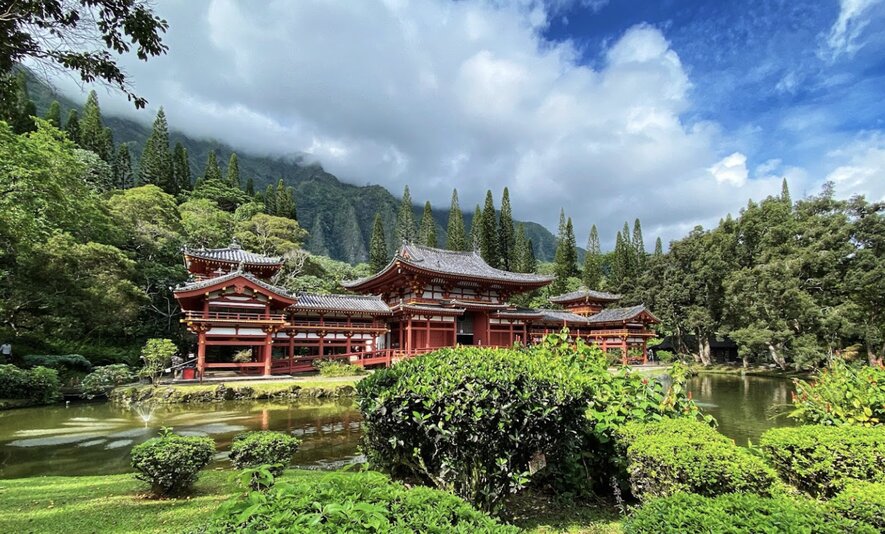 Byodo-In Temple is another peaceful tourist attraction and extremely worth adding to your Hawaii vacation trip itinerary!
It looks like a Japanese style building but a little bit similar to Chinese, a 900 years old Buddhist temple in Uki, Japan. The mountains surround the temple, with the lakefront, that would be a dreamland attraction!
When you enter the temple, the atmosphere makes you feel like you're back to the old Japanese generation, maybe a ninja and a knight. But that's a Buddhist temple, so you will see a giant Buddhist statue in the biggest space which is in the middle of the temple building.
You can pray here, and walk around, to feel how the quiet atmosphere can treat you and you feel peaceful at all times in the temple. However, not only can you go through the inside of the temple, but also you can walk through the internal garden with a lake and trees, that's another peaceful for you.
Do you know about meditation? Byodo-In Temple can let you sit down and meditate, to chill, to relax for yourself. It's the most special experience for you.
Overall, Byodo-In Temple is a quiet and peaceful tourist attraction that is worth visiting. If you want a different trip experience especially for your inner reflection or spirit, go for it, it's the best place!
Get the location on Google Map
Kualoa Ranch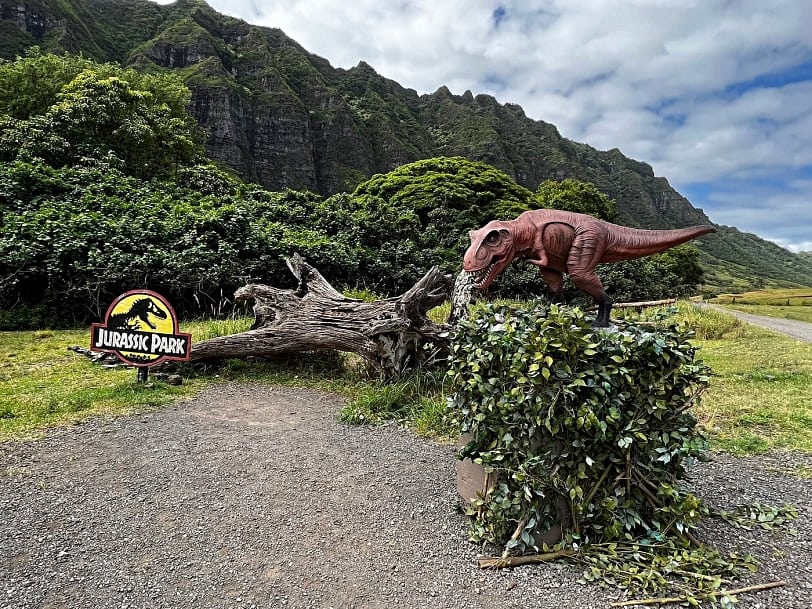 On Oahu Island in Hawaii, there are many ranches, and one of the largest and most famous is Kualoa Ranch. Here, you can experience horseback riding, ziplining, ATV off-roading, and take guided tours of movie scenes (Jurassic Park was filmed here). Kualoa Ranch offers a variety of popular activities, including:
Horseback Riding: They provide horseback riding experiences for all levels, from beginners to experienced riders.
ATV Off-Roading: Drive single or double occupancy ATVs through streams and hills on the ranch.
Valley Expedition: Trek through the stunning Kualoa Valley and enjoy the natural beauty.
Ziplining: Climb suspension bridges and zip across the forest on super long ziplines (this is my favorite!).
Movie Site Tour: Take a bus tour of the filming locations, including not only Jurassic Park but also many other famous movies.
I highly recommend using the Oahu Go City Pass as your ticket because buying individual activities can be expensive. The pass offers the best value, but please note that you can only choose one activity per day. So, if you plan to spend two days exploring the North Shore, I suggest visiting Kualoa Ranch on the first day and then proceeding to other activities like the Polynesian Cultural Center or Waimea Beach on the second day.
If you're staying at a hotel near Waikiki, Kualoa Ranch also provides dedicated shuttle buses that pick up and drop off at designated times and locations, making it very convenient for you.
Estimate Time: 2-3 hrs
Price:
Horse Riding: $152 USD
ATVs: $152 USD
Valley Tour: $54 USD
Ziplining: $183 USD
Movie Scenic Tour: $56 USD
Open Time: 7:30 AM – 4:30 PM
Phone: +1808-237-7321
Website: http://www.kualoa.com/
Other Info:
I recommend using the Oahu Go City Pass for a full-day exploration of Oahu Island. Although the pass may not cover all activities, it offers the option to upgrade for an additional fee, and it also includes other tickets that you can use.
Due to my content schedule, I will add more content in this article and keep updating consistently. Thank you for reading and apologize for your inconvenience.
People Also Interested On These Topics: