Haleiwa, where a universe of unbelievable activities awaits your revelation. Concealed on the North Shore of Oahu, this laid-back surf town is a world renowned hub for outside lovers, culture seekers, and foodies alike.
From riding epic waves and investigating stowed away seashores to enjoying scrumptious neighborhood treats and drenching yourself in the island's energetic craftsmanship scene, Haleiwa has everything.
So snatch your flip-flops, embrace the salaam soul, and go along with us as we set out on an excursion through the sun-kissed miracles of activities in Haleiwa. Let's ride the wave of adventure and find the treasures in this charming piece of paradise that are hidden away!
In this article, I will share the famous with high rating tourist attractions in Haleiwa, Hawaii.
Waimea Valley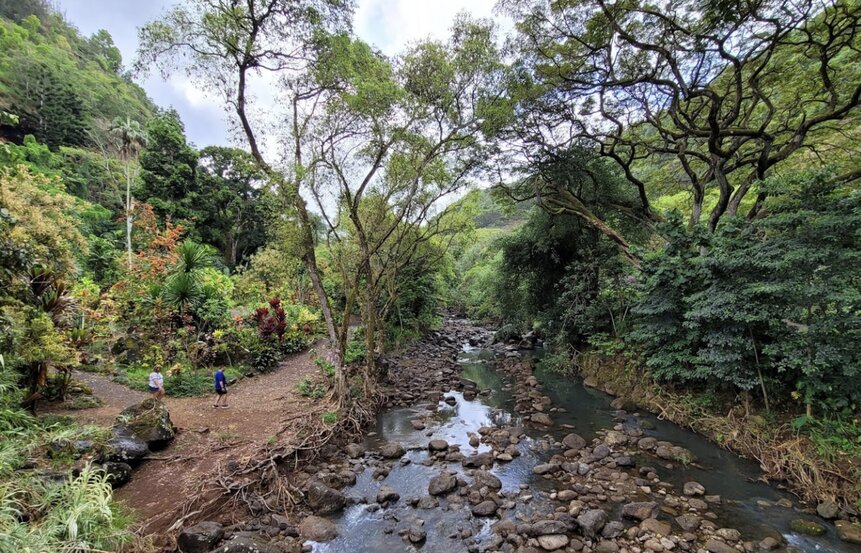 Waimea Valley is another beautiful natural attraction that is worth it to you. While you are on the road trip and crossing through Pupukea, don't forget to stop at Waimea Valley and go visit. It's a naturally formed valley even though it's not a huge valley such as the Grand Canyon, not like that, but it's a full place with lush tropical landscapes, towering trees, and vibrant flora.
Waimea Valley is not only a natural place, and it's a full traditional Hawaiian culture heritage which retains various aboriginal wood buildings, items, and lifestyle. Here you can learn great knowledge from this typical Hawaiian village, it's worth it to you.
Besides the Hawaiian heritage culture, when you are hiking, it's the best choice to let you go to the Waimea Falls, another way to enjoy the natural cooling. It's a 45-foot waterfall which is a stunning attraction there that you can swim at the pool as a great water activity.
Overall, Waimea Valley is a great natural tourist attraction that can let you see the Hawaiian traditional heritage and enjoy the natural falls and full plants around.
Get the location on Google Map
Haleiwa Town
It's not only learning Hawaiian aboriginal culture and history, absolutely their food culture! When you get to this town, never forget to taste Hawaiian's delicious food. Find a restaurant, sit down, and enjoy the meal!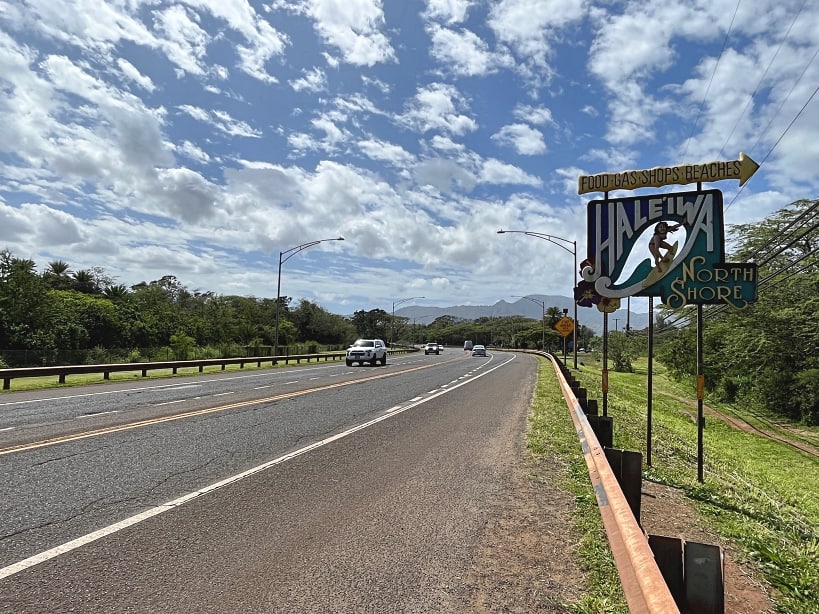 I posted other food unboxing articles on this website, you may check the link below or around.
Estimate Time: 1-2 hrs
Price: Free.
Open Time: 24 hrs.
Address: 66-145 Kamehameha Highway
Other Info:
Haleiwa Town is a must-visit stop on the way to Sunset Beach and Waimea Falls. I always take a moment to rest and explore the shops here. You can try the famous Matsumoto Shave Ice for a refreshing treat, grab a meal at Kua Aina Sandwich Shop where even Obama dined, or savor the delicious Kiawe broiled chicken at Ray's. When it comes to exploring Hawaii on a free trip, it's all about taking a relaxed and free-spirited route.

If you are looking for Haleiwa Sign, click the link to Google Map: Hale'iwa Town Sign.
Due to my content schedule, I will add more content in this article and keep updating consistently. Thank you for reading and apologize for your inconvenience.
People Also Interested On These Topics: