Kailua, where an overflow of extraordinary activities awaits you. This vibrant beach town is a true hidden gem on Oahu's windward coast. It promises unforgettable experiences and picture-perfect moments.
From fine white sand seashores and exciting water sports to beguiling nearby shops and heavenly diners, Kailua has everything. So snatch your flip-flops, slather on some sunscreen, and go along with us as we plunge into the sun-splashed undertakings and easygoing energies of activities in Kailua.
Let's discover the hidden treasures that make Kailua, Hawaii, a dream destination for beach lovers and adventure seekers alike as we explore its magical wonders!
In this article, I will share the famous with high rating tourist attractions in Kailua, Hawaii.
Lanikai Pillbox (Most Popular on Instagram)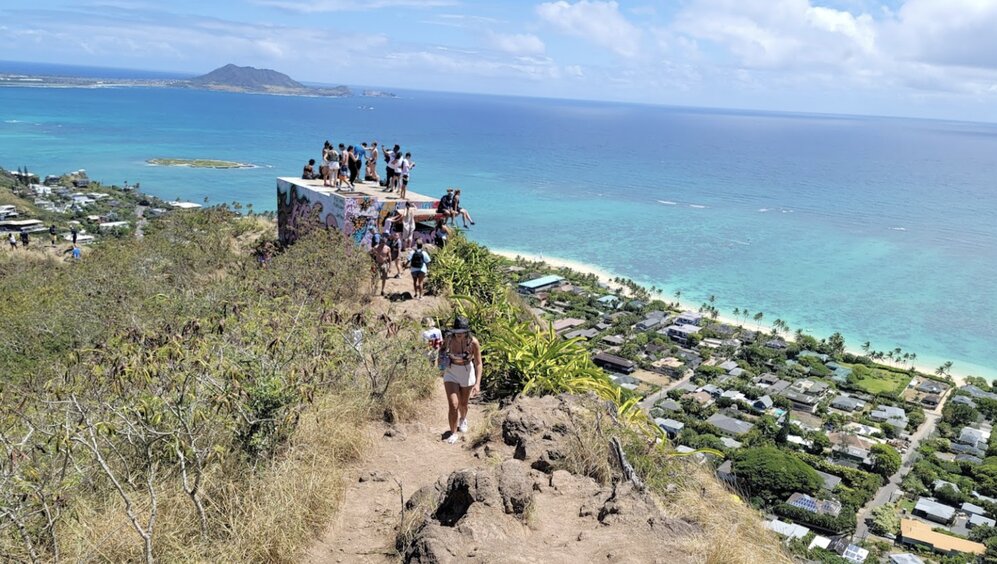 When you visit Hawaii on a free and easy trip, you must go hiking at Lanikai Pillbox. It's one of the famous hiking trails on Oahu Island in Hawaii, located near the Lanikai community in Kailua. This trail is approximately 3 kilometers long, and when you reach the summit, you'll see two military pillboxes that served as defense points. From there, you can enjoy magnificent views of the coastline and the cityscape.
During my hike, I kept stopping to take photos. From this vantage point, you can see the breathtaking Lanikai Beach, with its beautiful sandy shores, coral reefs, and deep blue ocean. Lanikai Pillbox is definitely a must-visit attraction in Hawaii, especially for hikers and those who appreciate scenic beauty.
Lanikai Beach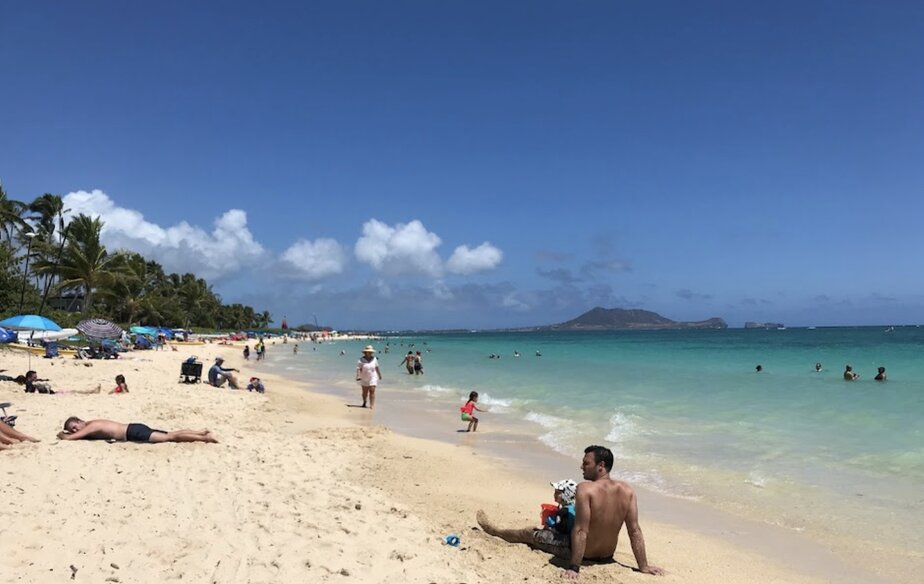 The most popular and beautiful beach is definitely Lanikai Beach, which has a high rating and is ranked on the top beaches in the world. It is located on the eastern side of the Oahu island, a windward coast, linking the ocean and palm trees side, a peaceful atmosphere that is precisely a stunning attraction.
However, it's not a none-people beach, there's several services here like Lanikai Beach visitor center, swimming area, snorkeling area, and kayaking area, etc. If you like surfing, you may surf at Lanikai Beach, which is another choice for Hawaii beach vacation for you!
In my experience, I prefer to go to Lanikai Beach instead of Waikiki Beach, because it's more quiet and peaceful than the other, even though the location is art east of Oahu, with the bit burning sunshine but you can lying down at the beach in the afternoon, it should be better.
If you finished the Kailua Pillbox hiking, there's no reason you don't want to be at Lanikai Beach and relax for yourself! Hiking at Kailua Pillbox in the morning and going to Lanikai Beach in the afternoon, that's beautiful.
Due to my content schedule, I will add more content in this article and keep updating consistently. Thank you for reading and apologize for your inconvenience.
People Also Interested On These Topics: